When you're in the military, you learn that everyone has a story to tell — a story of where they are from, why they joined and what they hope to do once they become a civilian again.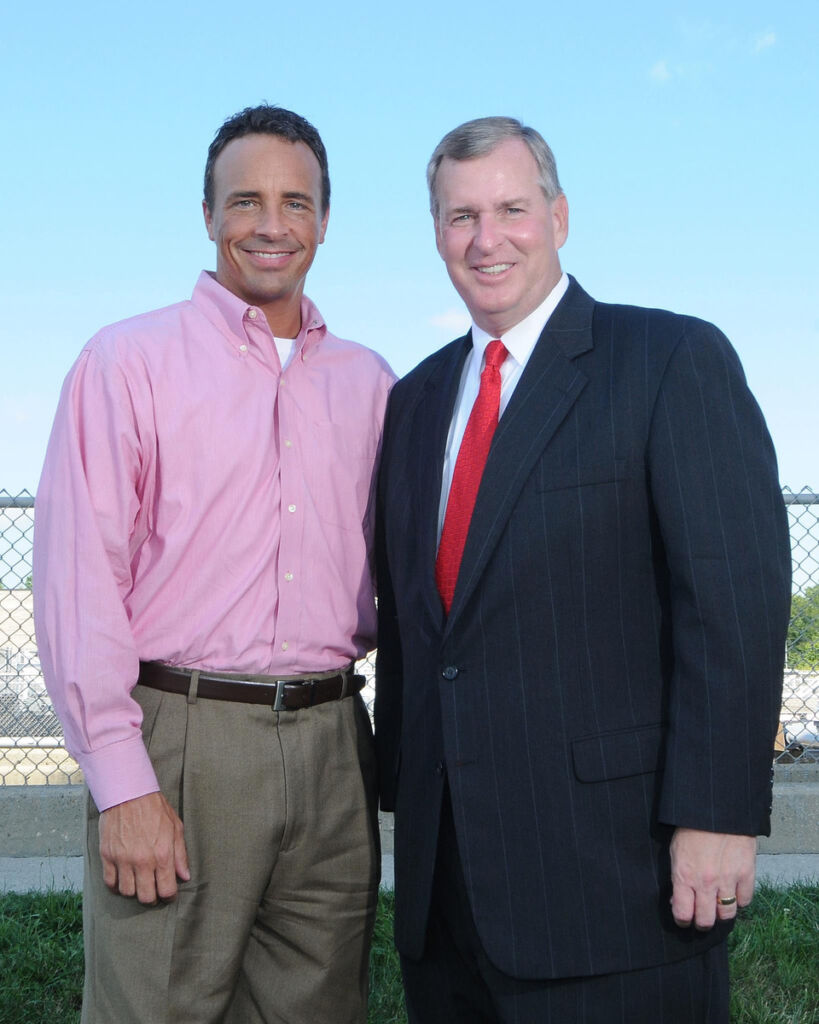 Veteran Strategies will tell your story in a way that is both unique and impactful. Robert's decades of messaging at the highest level and for some of our state's most high-profile projects give him an unmatched perspective and his clients unmatched results.
Media Relations
Public Outreach
Crisis Communications
Strategic Communications Planning and Implementation
Keynote Speaking & Speechwriting
Veteran Strategies, Inc. is an Indiana-based public relations firm, certified as a veteran business enterprise by the federal government and registered with the state of Indiana and the city of Indianapolis.
MEET ROBERT
Robert Vane, who served in the United States Army and hailed as "the great communicator" by influential and award-winning Indianapolis Star columnist Matt Tully, is the principal and founder of Veteran Strategies.
Since its formation in November 2010, Veteran Strategies has directed or contributed to the communications strategy and execution for some of Indiana's biggest and most high-profile projects and initiatives.
In 2014, Robert planned and implemented a successful media strategy for the $160 million partnership between the Capital Improvement Board and Pacers Sports & Entertainment. Veteran Strategies also serves as the prime public relations consultant for the $250 million jail construction project that's part of Indianapolis' new criminal justice center.
Additionally, Veteran Strategies has a significant public outreach resume including serving as executive director for the Indianapolis Public Schools referenda PAC in 2018.  The $272 million referenda were passed by the voters with more than 70 percent of the vote. The Ameriplex Parkway Extension initiative and the Market Street Reconstruction project are also part of Veteran Strategies' outreach portfolio.
Current and past clients of Veteran Strategies include Indianapolis Public Schools, The Greater Indianapolis Chamber of Commerce, Hoosiers for Quality Education, Marian University, the Indiana Association of School Boards, Shiel Sexton, Greg Ballard, LLC, Anthem, General Hotels Corporation, Garmong Construction, Indiana Secretary of State's Office, the city of Indianapolis, AECOM/Hunt, DLZ, CHA, and the Capital Improvement Board.
Before creating Veteran Strategies, Robert served as deputy chief of staff and communications director for Indianapolis Mayor Greg Ballard (2008 to 2010). Robert coordinated messaging, managed the implementation team, and led community outreach for numerous high-profile projects including the successful $2 billion initiative by the mayor's office to transfer the water and wastewater utilities to Citizens Energy Group.
In 2019, Veteran Strategies launched the "Leaders and Legends" podcast featuring interviews with prominent Hoosiers. Podcast guests include Governor Mitch Daniels, Governor Eric Holcomb, Mayor Greg Ballard, Congresswoman Susan Brooks, Mayor Bart Peterson, Allison Melangton, Jim Morris, Mark Miles, Jim Shella, Dan Elsener, and Maggie Lewis.  Listen to the "Leaders and Legends" podcast here.
Robert's columns and opinion pieces have appeared in both The Indianapolis Star and The Indianapolis Business Journal.  Additionally, Robert has provided on-air commentary for radio stations such as WIBC and NPR and the local ABC, CBS, PBS, and FOX television affiliates. He also serves as an occasional panelist on the "Insiders" segment for Inside Indiana Business.